Zwiedzanie wyspy  Faranga może być łatwiejsze po zastosowaniu kodów do Risen. Jak to zrobić? Oto krótki poradnik.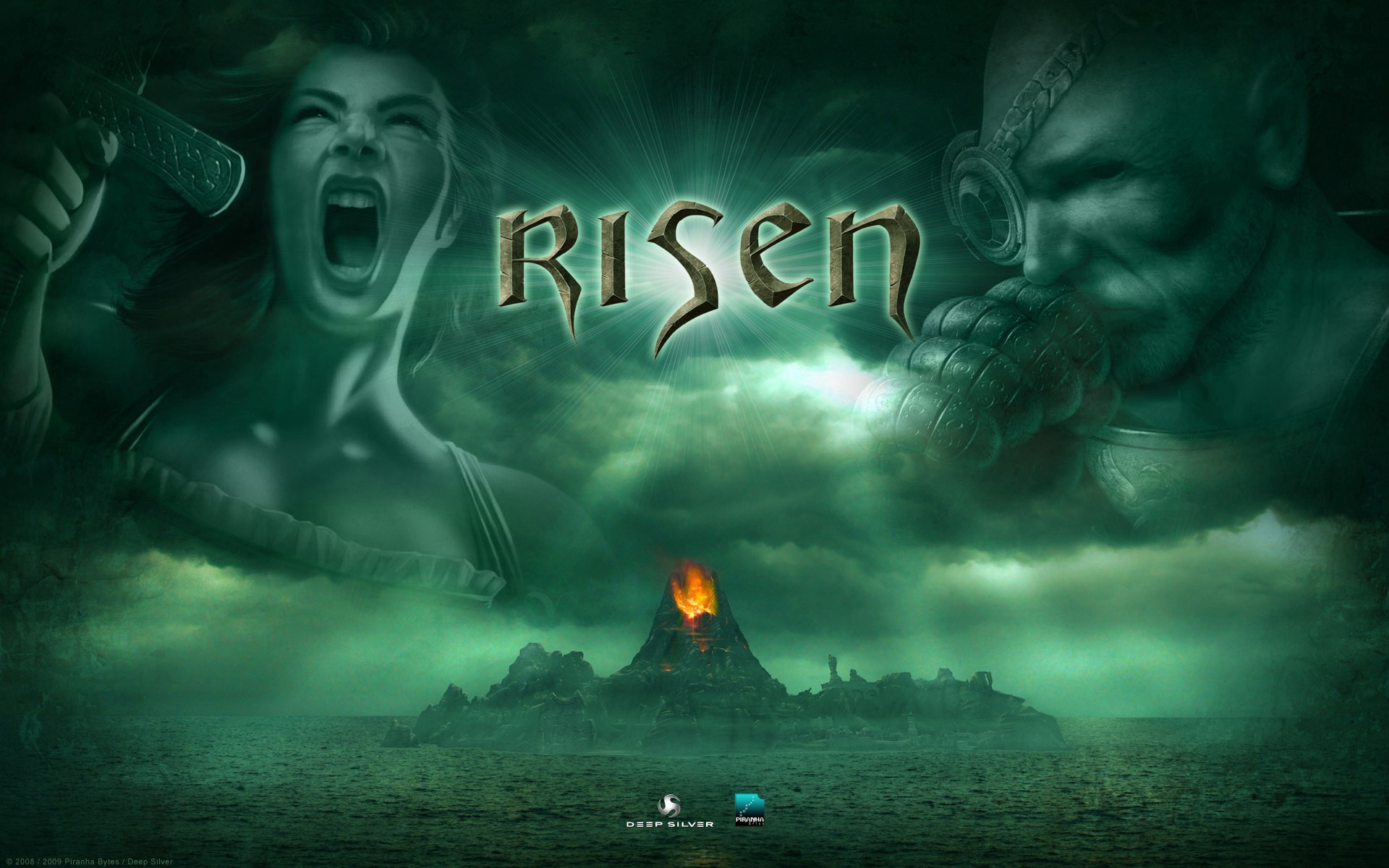 By aktywować system kodów musisz wprowadzić hasło - minsky. Podczas gry wpisz ten wyraz małymi literami, dość szybko. To powinno aktywować tryb testowy, który objawia się informacją "test mode activated". Jeśli jest z tym problem, hasło minsky możesz wpisać po naciśnięciu klawisza C. 
Kody wpisujesz w konsoli gry, którą uaktywniasz tyldą (`). 
God - nieśmiertelność
Invisible - jesteś niewidzialny dla NPC-ów
IsoView - kamera zmienia się na rzut izometryczny (widok jak w Diablo 2)
teach All - zdobywasz doświadczenie we wszystkich umiejętnościach
time gg mm - zmiana czasu. Po wpisaniu time podaj godziny, a później minuty np. time 12 30
Give it_Armor - otrzymasz pancerze
give It_Arrow 100 - otrzymasz 100 sztuk strzał - liczbę możesz zmienić
Give it_Gold x - otrzymasz tyle złota ile wpiszesz zamiast x
Give it-Ru-Teleport - otrzymasz runy teleportacji
Give It_Scr_MediumHeal - zwój średniego leczenia
Give It_Scr_MinorHeal - zwój słabego leczenia
Give It_Scr_Levitate - zwój lewitacji
Give It_Scr_Nautilus - zwój Przemiany
Give It_Scr_Illusion - zwój Iluzji
Give It_Scr_Telekinesis - zwój Telekinezy
Give It_Scr_RedBarrier - zwój Zniszczenie magicznego pola
Give It_Scr_BlueBarrier - zwój Zniszczenie magicznej bariery
Give It_Scr_Berserker - zwój Berserkera
Mapy
Give It_Map_World_OW1 - mapa wyspy
Give It_Map_Harbour - mapa Miasta
Listy, dokumenty , notatki i książki
Give It_Book_Pallas - moc lodu
Give It_Book_Vitus - mądrość w walce
Give It_List_Belschwur - lista od Mistrza Belschwura
Give It_Recipe_StewMeat_01 - przepis na gulasz mięsny
Give It_Recipe_StewMeat_02 - przepis na gulasz mięsny
Give It_Recipe_SoupMeat - przepis na zupę miesną
Give It_List_Pallas - lista od Mistrza Pallasa
Give It_Book_MagicCrystals - magia Kryształów
Give It_Book_Abrax - notatki Abraxa
Give It_Book_Pallas - moc lodu
Give It_Book_Vitus - mądrość w walce
Give It_List_Abrax - lista Abraxa
Zbroje, tarcze i hełmy
Give It_Armor_Inquisitor  - zbroja Inwizytora
Give It_Armor_Don_Fighter - zbroja Żołnierza
Give It_Armor_Don_Elite - zbroja Kapitana
Give It_Armor_Don - zbroja Dona
Give It_Armor_Guard - zbroja Strażnika 
Give it_Helmet_Guard - hełm Strażnika
Give It_Helmet_Inq_Sentinel - hełm Wojownika
Give It_Shield_Titan - tarcza
GIve It_Shield_Rune - tarcza runiczna
Give It_Shield_Guard - tarcza Strażnika
Give It_Armor_Titanlord - tarcza Władcy Tytanów
Broń
Give It_Bow_War  - łuk
Give It_Bow_Titan - łuk Tytana
Give It_Crossbow_War  - kusza
It_Crossbow_Titan  - kusza Tytana
Give It_Sword_Hot - gorący miecz
Give It_2HS_DonsGoldSword - oburęczny Złoty Miecz
Give It_1H_Steel_Sharp - ostry miecz
Give It_2H_Obsidian_Lizard - jaszczurzy Miecz
Give It_2H_Steel_Sharp - ostry oburęczny miecz
Give It_2H_Berserk - oburęczny miecz Berserka
Give It_2H_TitanWing - skrzydło Tytana
Give it It_BS_RuneSword - miecz runiczny
Give it It_1H_Sword_Rusty - zardzewiały miecz
Mikstury
Give It_Po_DEX_Max - mikstura Zręczności
Give It_Po_XP - mikstura doświadczenia
Give It_Po_HP_Max - mikstura życia
Give It_Po_Health_01 - słaba mikstura lecznicza
Give It_Po_Health_02 - mikstura lecznicza
Give It_Po_Helath_03 - mocna mikstura lecznicza
Give It_Po_Mana_01 - słaba mikstura many
Give It_Po_Mana_02 - mikstura many
Give It_Po_Mana_03 - mocna mikstura many
Give It_Po_MP_Max - mikstura Magii
Give It_Po_Reg - mikstura regeneracji
Give It_Po_STR_Max - mikstura Siły
Teleport
goto Barry - teleport do Kraybana
goto Neil - teleport do Jana
goto Esteban - teleport do Dona Estebana
goto Marvin - teleport do Leona
goto Cathy - teleport do Kayleigh
goto Sabros - teleport do Sebastiana
goto Carol - teleport do Gwen
goto Erikson - teleport do Eriksona
goto Cole - teleport do Cola
goto Cutter - teleport do Cuttera
goto Salty - teleport do Philusa
goto Sabros - teleport do Sebastiana
goto Rudolf - teleport Rudolfa
goto Benny - teleport do Thomasa